PoET, & author of
three six five
and
the unicornskin drum
Stella bahin
contact

about

Born Stella Bahin in Lewisham, London, raised as adoptee Elaine Hamilton in Reigate, Surrey, Stella, a mother of three, now lives in Portsmouth. Formerly Havant Literary Festival 2014 Poet in Residence, Stella is currently Blake Fest 2017 Poet in Residence.



books

After writing down and reading out her poetry and stories from childhood, an ebook of experimental, narrative, poetry and prose, 'Three Six Five: Roses aren't just for February', was published by The Human Bean Press in 2014; and 'The Unicornskin Drum', an extended folk tale for young adults and adults, was published by Three Drops Press in 2016.


Powered by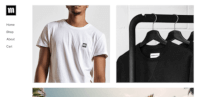 Create your own unique website with customizable templates.